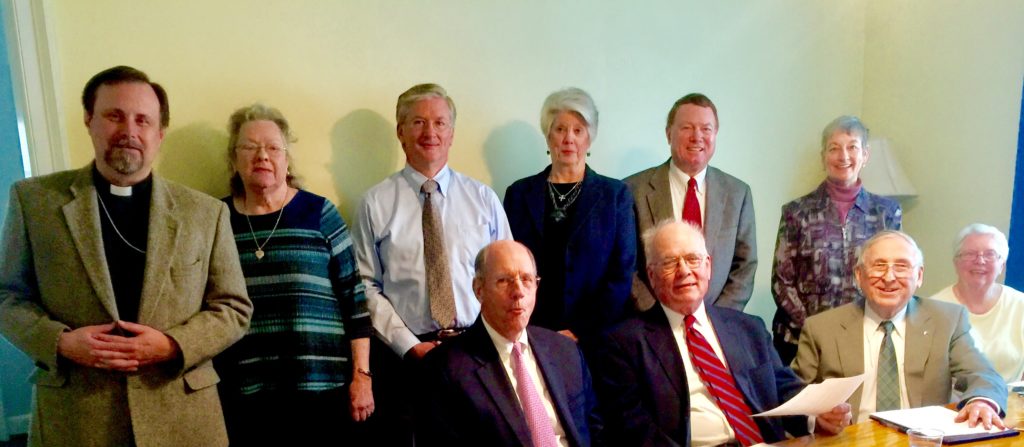 Trinity is blessed to have a very active leadership team. Among many other volunteers, the vestry members include:
Senior Warden: George Gautsch
Junior  Warden: Bill Alexander
Clerk of the Vestry: Mollie Anderson

Treasurer: Clark Childers

Asst Treasurer: Bill Lee

Vestry Members (Standing L-R, beginning with Father Taylor on the far left): Mack Riddick, Keith Wilson, Susan Henry, (Clark Childers, Treasurer), June Hogan. (Seated L-R): Bill Alexander, George Gautsch, Leland Smith, Mollie Anderson.